Everest Base Camp Trek
Main   Trip note
Internal flight delays
Please note  that adverse weather conditions at Lukla air port occasionally mean that flight to from Kathmandu cannot operate we included an additional day at the end of the itinerary to allow for this, But on occasion,president bad  weather May the start of your trek or your return to Kathmandu.
Should there be lengthy delay at the  start of a trip we will aim to  provide a shortened Everest trek but it. Adverse weather conditions continue and main objective of the trek become impossible to reach, on alternative trek to another region of Nepal will be  offered. When fixed wing planes are unable to fly , but helicopter to Lukla are available,clients May  choose to travel by helicopter in the event,the price per person  will be approximately USD500-600$per person,of  which  KB Adventure will cover half. Should there be a significant delay at the end of your trek,kb Adventure will cover half price  .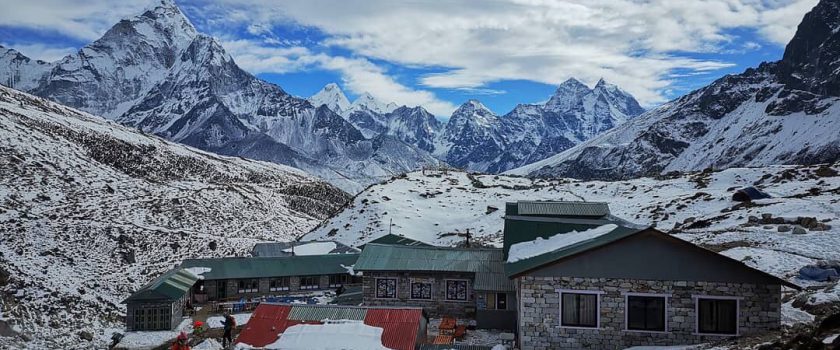 Over View
Everest base camp trek 16 days
Follow the iconic trail to Everest base camp talking us the  most iconic base camp of all the food of the greats Mountain in the  world, Mount Everest (8848m),this is one of the worlds classic treks , walking through Sherpa country past cultivated fields and small village , we  have time to acclimatize before reaching spectacular high altitude scenery ama dablam, Everest and other mighty Himalaya peaks, as well as reaching base camp, we have the  opportunity to climb kalpathar 5545m for a amazing Mountain View of highest mountain on earth.

Trip overview
Trip code      ebc 103
Duration         16days
Country.        Nepal
Tripp level. Strenuous
Maximum altitude.    5563 m
Start and end . Kathmandu

Trip highlights
Trek to Everest base camp following in the footsteps of the climbing parties,explore Namche bazaar and souk up the Sherpa culture, walk amidst the world highlights Mountain range, with incredible views of Everest,nupts,lhotse and  Ama dablam,visit the  hilltop monastery at tangbuche ,ascend kalapthar for close up views of Mount Everest and Pomari